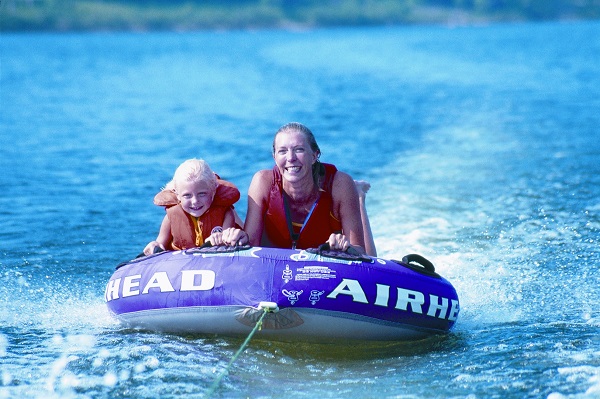 Nine Missouri state parks are located on large manmade lakes that are among the Midwest's most popular spots for boating, fishing and other water sports.
One of the biggest, and busiest, is Lake of the Ozarks in the central part of the state. The 55,000-acre lake was created when Bagnell Dam impounded the Osage River for hydro-power.
While much of the 1,150-mile shoreline is filled with resorts, marinas and condos, Lake of the Ozarks State Park offers quiet coves that are undeveloped.
Two other large lakes are in the southwest corner of the state, 43,000-acre Table Rock Lake and 25,000-acre Stockton Lake. Table Rock State Park, located on the lake, is popular because of its proximity to the Branson entertainment area. Stockton State Park is reputed to have the best smallmouth bass fishing in the state and also has a nationally recognized sailing school.
Harry S Truman and Pomme de Terre lakes are a little farther north. Truman Lake is 55,600 acres and Harry S Truman State Park has a marina and sand beach. Pomme de Terre offers a 7,820-acre pool for recreation, and Pomme de Terre State Park is on both the Hermitage and Pittsburg sides for easy access to the lake. 
All five lakes are home to state parks that provide boat ramps, campsites and hiking trails.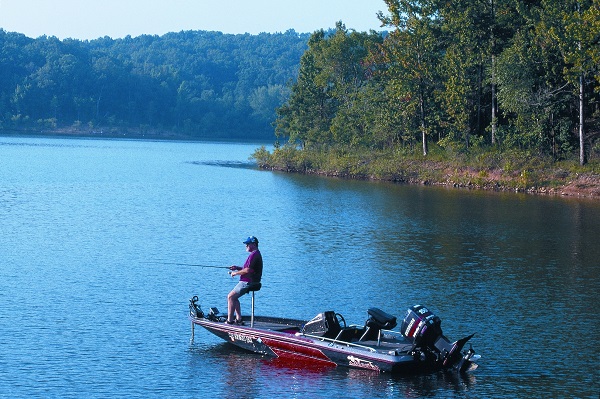 In the southeast corner of Missouri, 45,000-acre Lake Wappapello is nestled in the foothills of the Ozarks on the St. Francis River. Lake Wappapello State Park offers easy access to the lake with boat ramps and a sand beach plus provides lodging, camping, picnicking and hiking opportunities.
Mark Twain Lake, at 18,000 acres, is the largest lake in northeast Missouri, with the 2,400-acre Long Branch Lake to the west. Mark Twain and Long Branch state parks provide a variety of recreational opportunities.
Big Lake, in the far northwest corner on the Missouri River, is the state's largest oxbow lake at 646 acres. It is adjacent to Big Lake State Park, which has a large marsh and is a major feeding and resting area for birds and migratory waterfowl.