Missouri State Parks administers three federally funded grant programs and one state funded grant program related to outdoor recreation. This page provides basic information about each program. Click on the links below each section to learn more.
Grants Currently Accepting Applications
The 2024 grant round for the Land and Water Conservation Fund (LWCF) is now OPEN. The 2024 Open Project Selection Process and Application can be located on the LWCF page. Application packets must be postmarked on or before Nov. 15, 2023.
---
Land and Water Conservation Fund (LWCF)
The Land and Water Conservation Fund (LWCF) is federally funded through the U.S. Department of the Interior, National Park Service. The program is intended to create and maintain a nationwide legacy of high-quality outdoor recreation areas and facilities.
Land and Water Conservation Fund grants are available to cities, counties and school districts to be used for outdoor recreation projects. Projects require a 50% match. All funded projects must be maintained in perpetuity for public outdoor recreational purposes. Development and renovation projects must be maintained for a period of 25 years or the life of the manufactured goods.
Since 1965, Missouri has received more than $87 million for projects in every county in the state.
In Missouri, LWCF is currently open to local governments and public school for the acquisition, development and renovation of outdoor recreation sites.
---
OUTDOOR RECREATION LEGACY PARTNERSHIP PROGRAM (ORLP)
The Outdoor Recreation Legacy Partnership Program (ORLP) is a grant program funded through the U.S. Department of the Interior, National Park Service. The ORLP was created in 2014 as a complement to the Land and Water Conservation Fund grant program. It seeks to provide new or significantly improve recreation opportunities in economically disadvantaged communities.
The ORLP grant rounds 6A and B have closed. When the National Park Service posts the Notice of Funding Opportunity (NOFO) for grant round 7, we will post the NOFO and application package below
Application Package: 
2022 National Park Service Notice of Funding Opportunity
Instructions for Applicants
Software is required to view some of the PDFs in the list above. You may need to download the documents to your computer before you can view them.
---
Recreational Trails Program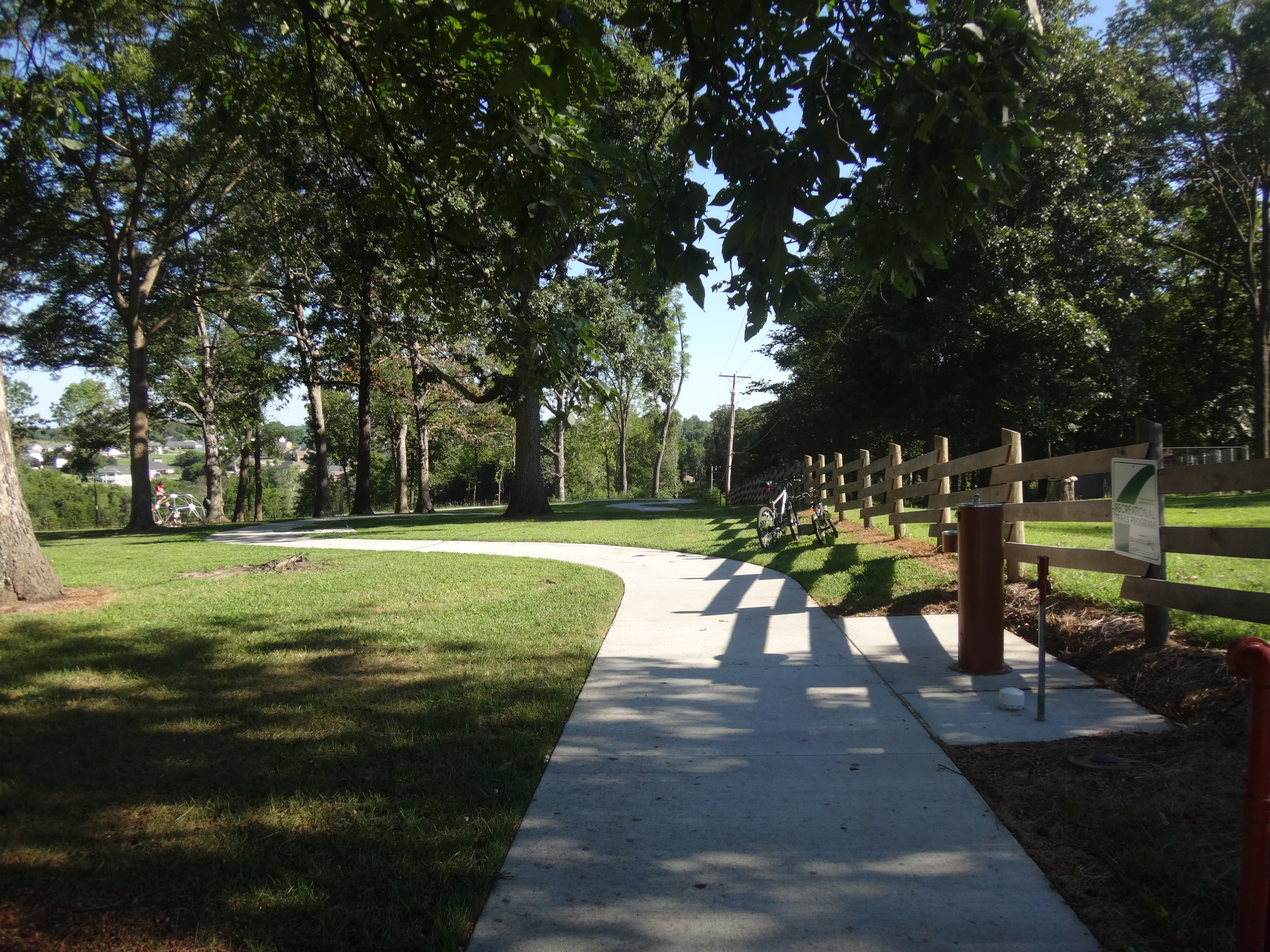 The Recreational Trails Program (RTP) is federally funded through the Department of Transportation's Federal Highway Administration (FHWA). The purpose of this program is to promote motorized and nonmotorized recreational trails.
Recreational Trails Program grants are available to local and state governments, school districts and nonprofit organizations and businesses. Eligible project categories include constructing new recreational trails, maintaining or renovating existing trails, developing or renovating trailheads or trail amenities, acquiring land for recreational trails, or purchasing or leasing trail maintenance equipment. Project sponsors must contribute a minimum match of 20% of the total cost of the project.
Missouri has received $25 million since the program began in 1993 for projects throughout the state.
---
MISSOURI STATE PARKS BUS GRANT PROGRAM
Bus grants assist schools and nonprofit organizations with the transportation expenses of field trips and outdoor learning opportunities at Missouri state parks and historic sites. Bus grants have been made available to Missouri schools and youth-focused nonprofit organizations throughout the state.
The Bus Grant Program grant round is currently open and accepting applications for the 2023-2024 school year. Applications must be submitted by email or mail by May 8, 2024, for field trips planned for the 2023-2024 school year (July 1, 2023 to June 30, 2024).
---
CONTACT US
Missouri State Parks, Grants Management
P.O. Box 176
Jefferson City, MO 65102-0176
Grants Management Section: 
LWCF: 573-751-8661
RTP: 573-522-8773
ORLP: 573-751-0848
Bus: 573-526-0321