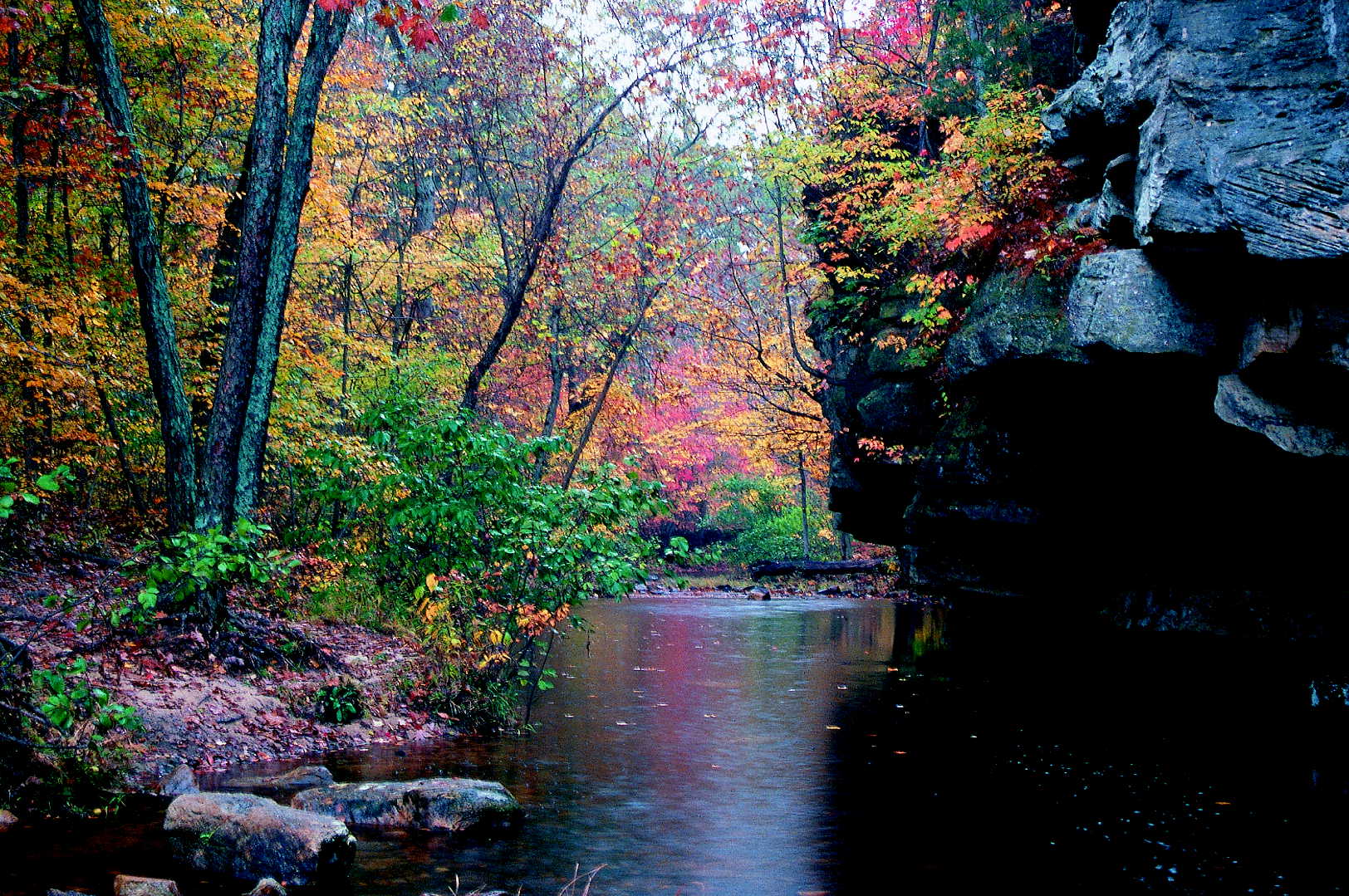 Wilderness and wild lands provide important recreational opportunities. In response to growing demands for such areas, the Missouri Department of Natural Resources established a Missouri Wild Area System in 1978.
The Missouri Wild Area System was partially modeled after the National Wilderness Preservation System. Wild areas are protected by the benefits they provide for hiking and backpacking as well as the benefits they provide as outdoor classrooms for environmental education and as increasingly important reservoirs of scientific information.
According to the Department of Natural Resources' policy, a wild area must be a "spacious" tract of land generally 1,000 or more acres in size. Generally, it must appear to have been affected primarily by the forces of nature, and to possess outstanding opportunities for solitude and unconfined recreation.
In establishing Missouri's Wild Area System, a wide variety of qualifying areas were selected to represent the broadest cross section of the state's natural heritage. Today, almost 23,000 acres are designated as Missouri wild areas. Each of the protected areas is unique and you are invited to visit these as you tour Missouri's state parks.
Wild Area
State Park
Total Acreage
Designation Date
Big Sugar Creek
Cuivre River State Park
1,675
Sep 10, 1981
Coonville Creek
St. Francois State Park
2,256
1,700 acres - Jul 8, 1978
165 acres - Apr 2, 1980
271 acres - Nov 17, 1982
120 acres - May 6, 1985
East Fork
Johnson's Shut-Ins State Park
1,110
1,050 acres - Mar 29, 1979
60 acres - Feb 8, 1985
Elk River Hills
Big Sugar Creek State Park
1,168
May 13, 2016
Gans Creek
Rock Bridge Memorial State Park
720
May 24, 1978
Goggins Mountain
Johnson's Shut-Ins State Park
5,000
Mar 31, 1995
Indian Creek
Trail of Tears State Park
1,300
May 24, 1978
Mudlick Mountain
Sam A. Baker State Park
4,420
4,180 acres - Jan 28, 1981
240 acres - Sep 22, 1983
Northwoods
Cuivre River State Park
1,113
830 acres - Jul 6, 1978
252 acres - Apr 2, 1980
31 acres - Apr 25, 2013
Patterson Hollow
Lake of the Ozarks State Park
1,275
1,200 acres - May 24, 1978
75 acres - Jan 3, 1983
Roaring River Hills
Roaring River State Park
2,075
May 24, 1978
Whispering Pine
Hawn State Park
2,080
1,770 acres - Aug 16, 1979
310 acres - Feb 8, 1985