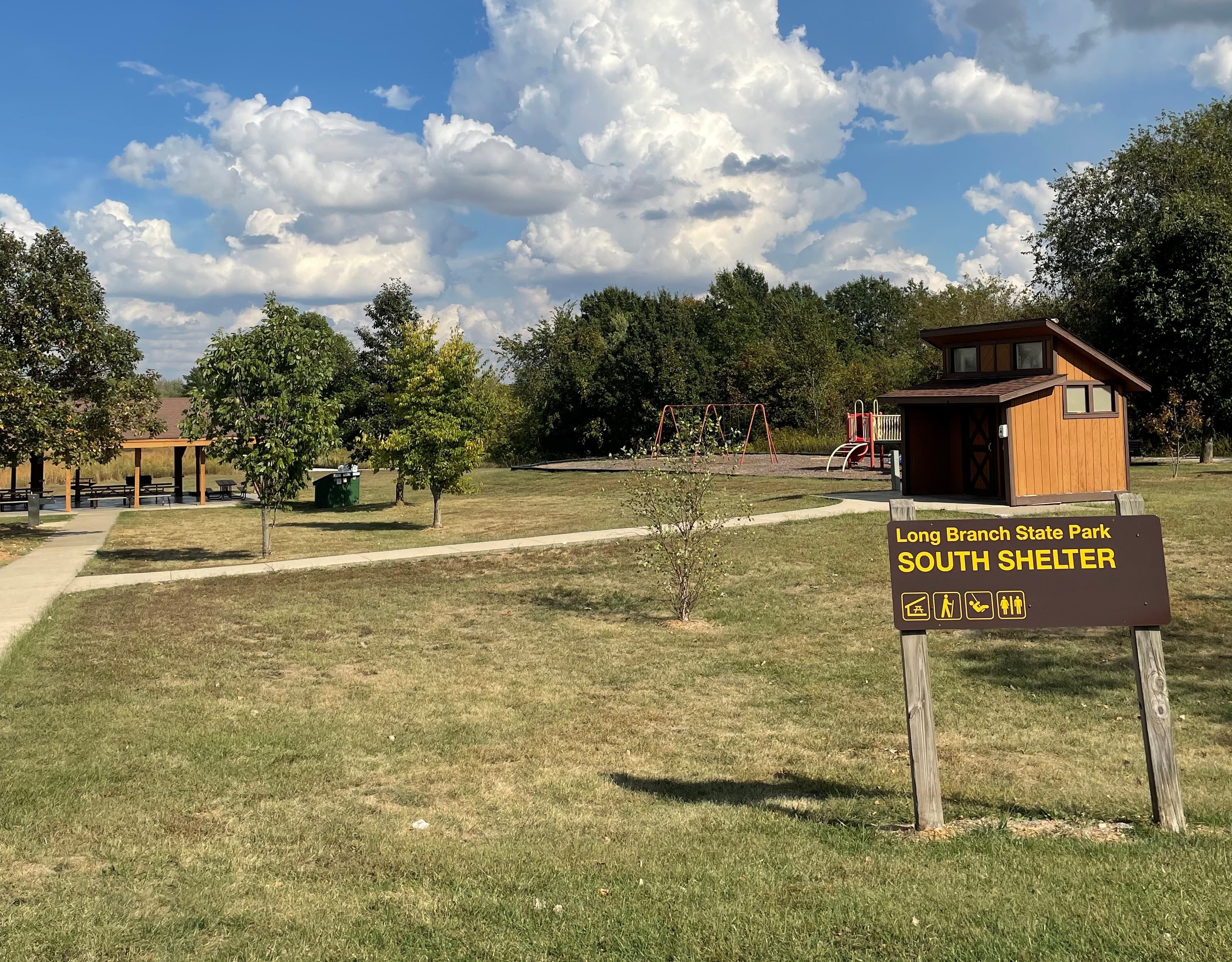 Find a quiet spot for lunch and a scenic view at one of the picnic sites scattered under trees and along the lake, near the beach parking lot.
Picnic Shelters
The North Shelter is not available for reservations during the 2022 season.
Reserve one of two open picnic shelters for $40 per day. Each shelter can accommodate approximately 60 people. If not reserved, the shelters are available on a first-come, first-served basis at no charge. Both shelters are equipped with electricity, picnic tables, an outdoor grill and restroom facilities nearby. The South Shelter is accessible and has a playground nearby. The North Shelter is also accessible and is located near the beach parking lot.
Shelter Reservations
To reserve a shelter, visit our reservation page, or contact the park to check for availability by calling 660-773-5229.
Playground 1 is located at the South Shelter, and Playground 2 is in the campground.