Camping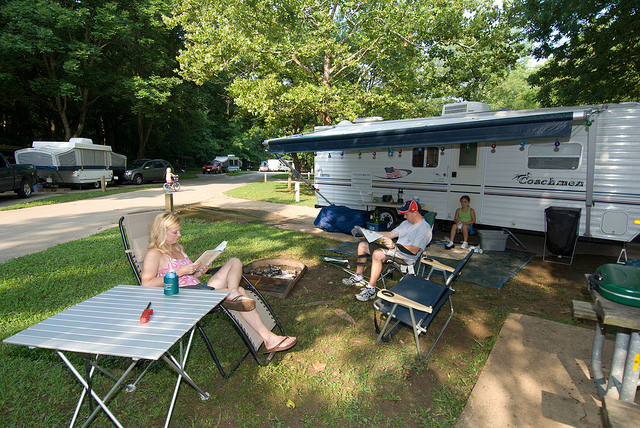 St. Francois State Park offers basic and electric campsites and a special-use camping area. For a little extra space, try the park's family campsite. There is a backpack camp for hikers on Pike Run Trail.
You are now able to reserve your Missouri State Parks campsite up to 12 months in advance, expanding from the previous six-month window. To make a reservation or view campsites details, photos and availability, go to the reservation website by clicking the "Make a Reservation" link below and start planning your trip today. Reservations may also be made by calling toll free 877-ICampMO (877-422-6766). A printable campground map is available for your reference by clicking the "Campground Map" link.
Campground Information

Available Dates

Showers/Water Available

Types of Sites

Campground Map

Year-round
April 1-Oct. 31
Year-round
Basic, Electric, Family

Campground Amenities (Click here for a guide to the symbols.)

Important Camping Information:
The campground is fully reservable. Reservable sites may be available on a walk-up registration basis if the site is not reserved. Before occupying a site, check with the park staff or follow the directions on the posted card or signs.
Water is not available in the park during the off-season (November through March).
All campers must have an immediate means of motorized transportation in case of evacuation due to flooding. Campers participating in long-distance bicycle tours traveling without support are exempt.
Campers planning to carry in firewood must comply with current firewood advisories.
Camping is limited to any 15 days within a 30-consecutive-day period at any one park or historic site.
Park Gate Information
Park gates close at 10 p.m. during the on-season and 6 p.m. during the off-season. Campers need to be sure to arrive prior to gate closure time.
Other Types of Camping Areas Available in the Park: