Camping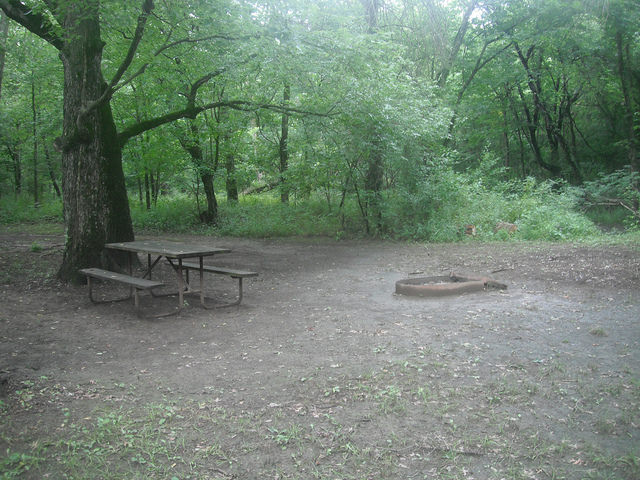 Prairie State Park offers a small number of basic campsites and a backpack camp. These basic campsites will accommodate groups of up to 20 people.
A printable campground map is available for your reference by clicking the "Campground Map" link.
Important Camping Information:
Campsites at Prairie State Park are not reservable. They are available only on a walk-up registration basis. Before occupying a site, check with the park staff or follow the directions on the posted card or signs.
Potable water is available on the south side of the shop building before you enter the camping area.
A vault toilet is the only amenity that serves the campground and backpack camp.
Campfires are prohibited at the backpack camp. Backpack stoves are permitted.
Please contact park staff at 417-843-6711 for more information.
Campers planning to carry in firewood must comply with current firewood advisories.
Camping is limited to any 15 days within a 30-consecutive-day period at any one park or historic site.