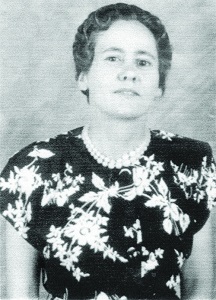 The park and its outstanding natural features are located in a historically significant area. The nearby town of Ste. Genevieve is the oldest incorporated community in Missouri, founded around 1735 by French Canadian explorers coming up the Mississippi River.
Hawn State Park is available to visitors today because of the vision of one individual. Helen Coffer Hawn was a rural Ste. Genevieve County public school teacher who lived with her mother and brother in a rented cottage. She dreamed of creating a park to protect the landscape for the people and began acquiring tracts of land. Between 1932 and 1941, she successfully purchased 12 separate tracts. Upon her death in 1952, she willed nearly 1,500 acres of rugged hills and streams to the state.
The park's Pickle Creek was said to be named for William Pickles, a settler from Illinois. Some historians believed Pickles purchased property in the area and paid for it by supplying lumber for the plank road, which was built and maintained from nearby forests of oak and pine trees. The 42-mile plank road linked the mines of Iron Mountain with the port of Ste. Genevieve. It carried lead, iron, cobalt, nickel, marble, granite and agricultural products. At times, 100 teams of oxen, mules and horses were making the five-day trip and paying tolls at five gates along the way. The Old Plank Road, which paralleled the present Route 32, ran along the northern boundary of what is now Hawn State Park.