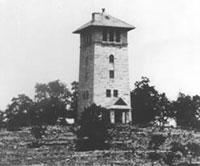 Robert McClure Snyder came from humble beginnings, one of seven children born to John and Sarah (Pence) Snyder in Columbus, Indiana, in 1852. His father, grandfather and great-grandfather were millers by trade, owning mills and grocery stores in Virginia, Kentucky, Indiana and Missouri. As a young man, Snyder moved to St. Louis in 1876 and worked in the wholesale grocery business. In 1880, he moved to Kansas City, where he again became involved in the wholesale grocery business, later branching into real estate speculation, banking and utilities. In 1904, he purchased Ha Ha Tonka Lake and Spring in Camden County and immediately began constructing roads and making extensive improvements. He once said: "Here I will spend my leisure, secure from the worries of business and the excitement of city life. I will fish and loaf and explore the caves of these hills, with no fear of intrusion."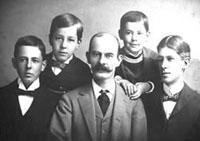 During Snyder's lifetime, his gift for negotiating successful business ventures amassed him a fortune. His assets included landholdings and real estate, oil and natural gas wells, herds of cattle, banking interests, and other investments across the nation. His obituary in the Kansas City Journal on Oct. 29, 1906, said, "He was a man who understood big things and made them win by keeping up the fight when other men might have been ready to give it up."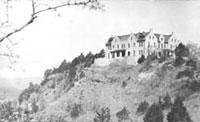 He maintained ideals for which he was recognized, never failing to accentuate the importance of family values. In a personal message to his son Robert Jr., he encouraged him to "lay down for yourself principles of truth - of honor - of self respect - and of unselfishness - and do not violate them - thus will your life be a success and a pleasure to you and every one who knows or meets you." It was said that Snyder's business dealings were honorable and his name was synonymous with commercial integrity. His tragic death, one of the first automobile fatalities in Missouri, brought an end to the rise of a powerful businessman and his legacy.